Latest
Thirty-five acquisitions later and a takeover by DigitalBridge, Landmark is rapidly joining the ranks of the multi-billion Dollar data centre operators.
Founder and Editor, The Tech Capital
October 14, 2021 | 12:30 AM BST
Real estate and infrastructure acquisition and development company Landmark Dividend's asset portfolio has reached US$1 billion in value as the company carried its 35th data centre transaction.
The DigitalBridge-backed firm has acquired approximately 1.2 million square feet of data centre space within the historic Quantum Park development located in the heart of Northern Virginia's Data Center Alley.
The Quantum Park property has available land for hyperscale data centre development with 32.5 megawatts (MW) of power on-site, an additional 32.5 MWs of power being brought to the site and access to 24 carriers.
The park was originally built between 1998 and 2001 to serve as the headquarters for MCI Communications, which was acquired by Verizon Communications in 2006. Nine years later, Verizon carried out a sale-and-leaseback transaction with a joint venture between Davidson Kempner and American Real Estate Partners (AREP) for $212.5 million.
John Dobo, Executive Vice President of Landmark's Digital Infrastructure division, said: "We are extremely excited to expand our portfolio into Northern Virginia, the data center capital of the world.
"Quantum Park, with its ample power and cooling, dense connectivity and nearly 50 acres of available land for development, provides Landmark the opportunity to capitalize on the rapid expansion of digital infrastructure in Northern Virginia."
---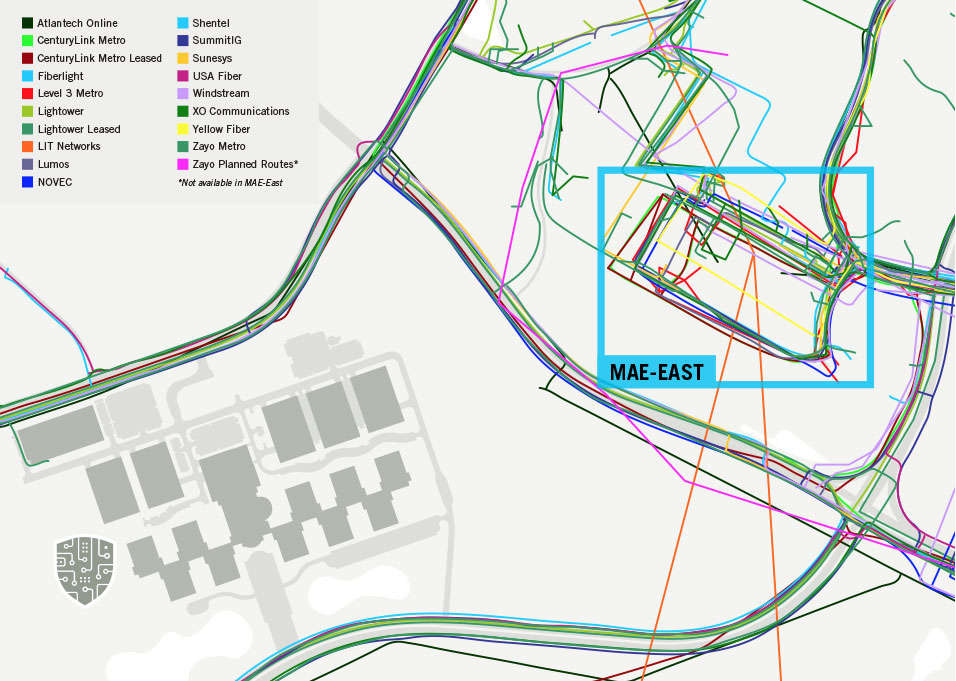 ---
Tim Brazy, Chief Executive Officer of Landmark Dividend, added: "The Quantum Park transaction is a testament to the successful digital infrastructure platform and team that we have built at Landmark.
"This acquisition further demonstrates our commitment to digital infrastructure and our greater resources and capabilities since the acquisition of Landmark Dividend by DigitalBridge Group, Inc. (NYSE: DBRG) in June 2021. We believe we are extremely well-positioned to build on our successful track record and strengthen our leadership position within the growing digital infrastructure market."
Bell Nunnally & Martin and McGuireWoods served as legal counsel for Landmark in the Quantum Park transaction.
Landmark has been on an acquisition spree over the last 24 months, having spent $400 million by the end of February 2021 and a further $600 million in the last seven to eight months.
Some of the main investments include a data centre acquisition in the greater Chicago area from Chirisa Investments. The facility covers more than 105,000 square feet, including over 30,000 square feet of white space, and more than 2.4 MW of critical load.
Elsewhere, the company has bought a data centre campus located in Phoenix, Arizona, with 184,000-square-foot and 16+ MW ot IT load.
Landmark itself was acquired last June by affiliates of Digital Colony Management, LLC – now DigitalBridge -, a global digital infrastructure investment firm.
Landmark owns, among other things, 100% of the membership interests in the general partner of Landmark Infrastructure Partners LP (NASDAQ: LMRK) and 13.2% of the common units representing limited partner interests in LMRK.
Listen to this article
Keywords